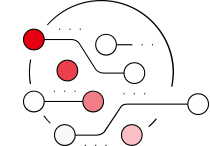 Overview

With the aim of "Application-Driven, Interconnection of Everything", H3C Application-Driven Networking Solution (AD-NET) provides a proactive, adaptive and versatile network to achieve two capabilities: massive connection of things based on the Internet of Things (IoT), and network reconstruction based on the Software Defined Network (SDN). It creates a sustainable and massively-connected ecosystem to support the traditional industrial chain for digital transformation.

As a leading supplier of digital solutions, H3C has launched multiple Application-Driven solutions based on SDN for Data Center (DC), Campus, and Wide Area Network (WAN), etc.

Application-Driven Data Center (AD-DC) solution helps to realize resilient deployment of a network, and accelerates tenants isolation at cloud-based data centers.

Application-Driven Campus (AD-Campus) solution provides the benefits for user authorization, and streamline operation and maintenance at mobile offices.

Application-Driven WAN (AD-WAN) solution visualizes the traffic and application, and ensures the quality of key services.

AD-NET solutions based on SDN have been widely applied in the industries of Internet, finance, government, ISPs, enterprises, etc. It provides a reliable and nimble network infrastructure for digital transformation of the society.